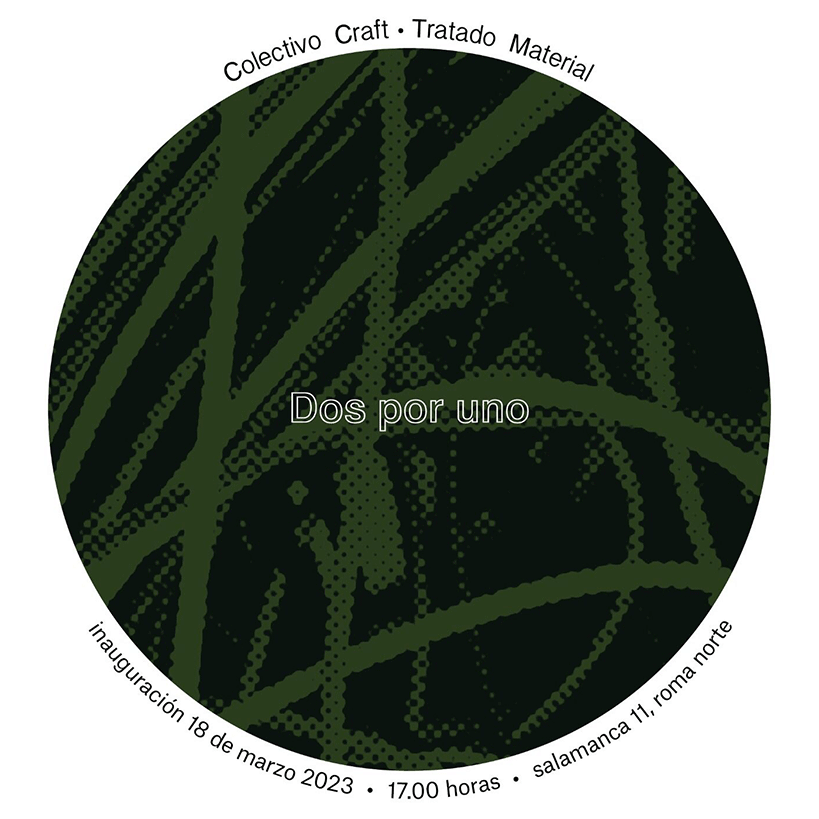 Horror presents "Dos por uno" (Two for one), an exhibition that activates two collective pieces by CRAFT and Tratado Material produced between Mexico and Austria.

On the terrace will be presented "DESTAJOAKKORDARBEIT" performative piece by the collective CRAFT (Manuela Picallo Gil and Oscar Cueto). On this occasion, the collective will produce a live action aimed at the handmade production of a flag. The piece reflects on the idea of work as an ethical, moral and hygienic measure. The collective has invited Roy Meuwissen (NL/CA) to define the content of the textile piece and Doris Steinbichler (AT) to modify the advertisement "se compran colchones" by María del Mar Terrón (MX) that will provide the cadence of the activity.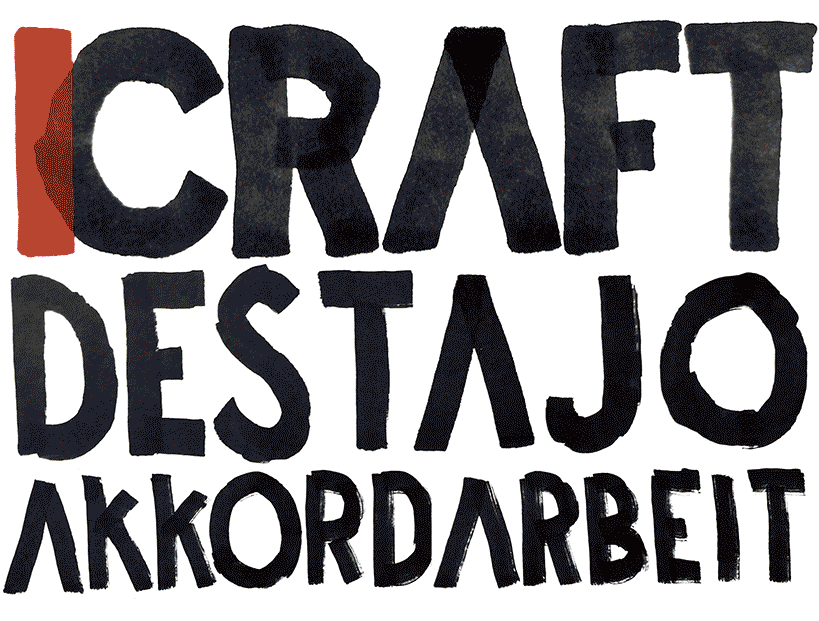 In the exhibition hall, "Ultramarinos" by Tratado Material (Oscar Cueto, Frida Robles and Ramiro Wong) is presented. The collective invites two groups of artists to create works on the concept of "art and speculation" to be presented in Mexico and Austria. In the first phase of the project, the sound pieces of nine artists living and working in Austria will be broadcasted as a signal; in the same way, nine artists proposed by Horror will create other pieces with the same theme to be presented in Austria. The pieces presented in Mexico will be recorded in extended play (cassette) format and will be available for purchase in both countries as a piece of art. Each EP will cost 200 pesos (10 euros) or can be exchanged for something of similar value if the artist and collector so decide. The participating artists in the first phase are: Alex Iwanov (AT), Alisa Omelianceva (RU), Hui Ye (CH/AT), Joanna Zabielska (PL), Katrin Euler (AT), Margareta Klose (DE), Marlene Lahmer (AT) & Leonhard Pill (D), Nazanin Mehraein (IR) and Sheri Avraham (IL).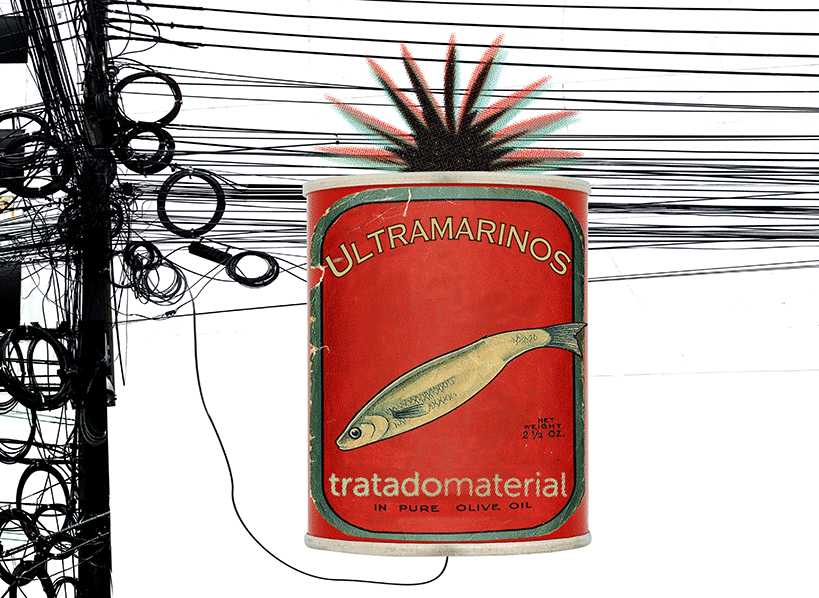 Date & Opening time: March 18, 5 p.m.
Location: Salamanca 11, Roma Norte, Mexico City
………………………………..
Speed Dating – Meet Local Single Artists* Books
Salon for artists* books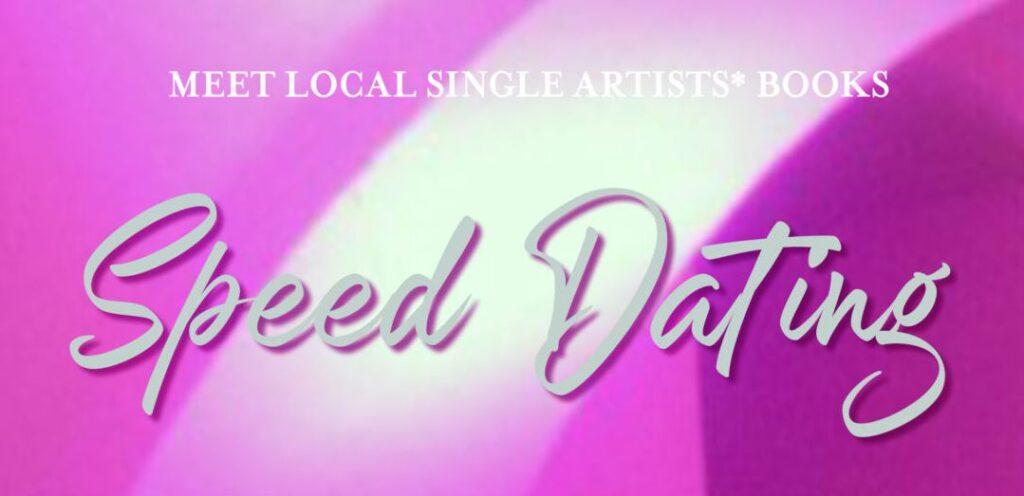 Concept: Vinko Nino Jaeger, Barbara Stöhr, Anne Glassner
Location: VBKÖ-Vereinigung bildender Künstlerinnen Österreichs, Maysedergasse 2/28, 1010 Vienna
Open times: Saturday, 17.12.2022, 3 – 7 p.m.
Performances: Anne Glassner, Mit dem Buch schlafen, 4:30 – 6 p.m. and
Barbara Stöhr, Yeahyeahyeah: How to make a phony book, 3:30 – 4:30 p.m. and 5:30 – 6:30 p.m.
Speed Dating with twelf artists* and their books: 5 – 7 p.m.
At Speed Dating – Meet Local Single Artists* Books you have up to 12 unique dates with the artists* and their books in one evening within 120 minutes. Enjoy a relaxed conversation with the artists and get to know their publications. The publications are available for purchase or as a gift for free withdrawal.
Please sign up for Speed Dating – Meet Local Single Artists* Books: education@vbkoe.org
Futher information: Speed Dating – Meet Local Single Artists* Books
………………………………..
Open studios in Linz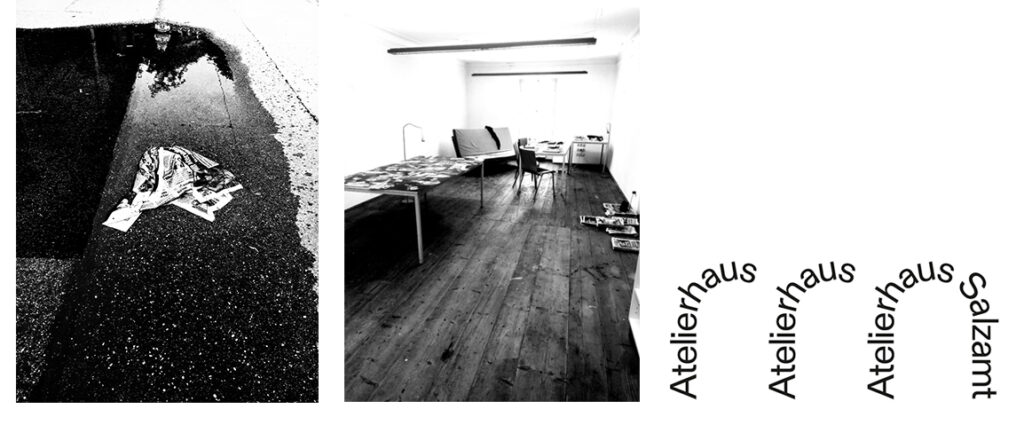 This weekend are the "Days of the Open Studio" in Upper Austria. It is a pleasure to participate in this event as part of my residency at Atelierhaus Salzamt in Linz and to present my current projects to visitors and exchange thoughts. My studio space will be open on Saturday, and I am looking forward to a visit or a meeting during my residency in the coming weeks here at Atelierhaus Salzamt or in the city.
Location: Atelierhaus Salzamt, Ob. Donaulände 15, 4020 Linz
Studio: Studio 8, 2nd floor
opening studio 8: Saturday, 15.10.2022, 2 – 6 p.m.

open studio days presented by: Land OÖ, Abteilung Kultur
opening of open studio days in Upper Austria: Sa, 15.10. and Su, 16.10.2022, 2 – 6 p.m.
……………………………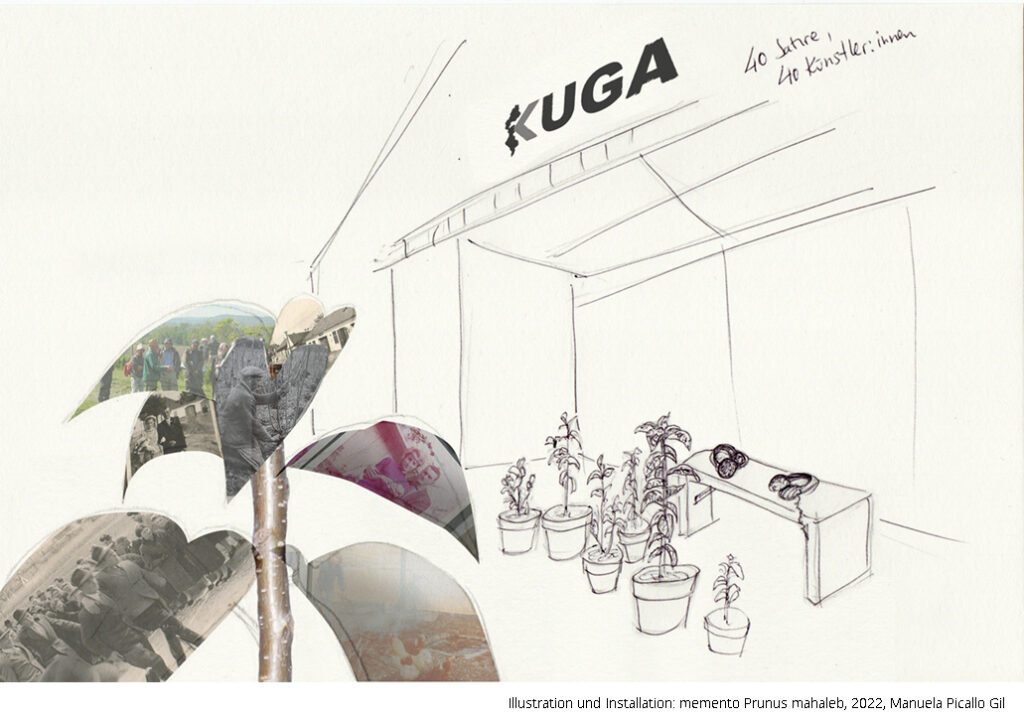 40 UMJETN:ICE – 40 DJEL – 40 LJET KUGA/ 40 KÜNSTLER:INNEN – 40 WERKE – 40 JAHRE KUGA/ 40 ARTISTS – 40 WORKS – 40 YEARS
Walbersdorf, once the center of the mahaleb cherry cultivation. The story of the village and especially that of the family of the last the mahaleb cherry farmer in Austria is told by a single mahaleb cherry branch, whose purpose would have been a walking stick, umbrella handle or pipe. Now reconstructed, this mahaleb cherry branch with its reddish shimmering wood, seems to grow on. Sorrounded by young green mahaleb cherry plants, it presents its leaves, bringing moments of the past into the present. Erwin Lang, other family members and futher participants are talking of labor as identity – from obligations to failures to opportunities. Their voices bring this installation to life and share their memories with visitors to KUGA's 40th anniversary exhibition.
KUGA – Kulturna zadruga – is intercultural center of this region and reflects its cultural and linguistic diversity. On the occasion of the 40th anniversary of KUGA, 40 artists are invited to present 40 works in all their diversity.

kurator/curator: Mag. Manfred Leirer – langjähriger Galerieleiter der KUGA
otvaranje/opening by: Mag.a Claudia Priber, Amt der Burgenländischen Landesregierung, Abteilung 7- Bildung, Kultur und Wissenschaft
muzika/music: Vokalensemble KUGA
peljačtvo muzike/direction: Mag.a. Jelka Zeichmann-Kocsis
otvaranje/opening: 23.9.2022, 7:30 pm
otvoreno/duration: 24.10. – 4.12.2022
mjesto izložbe/location: Park ulica/Parkgasse 3, 7304 Veliki Boristof/Großwarasdorf, Gradišće/Burgenland

umjetn:ice/artists:
Andreas Berlakovich l Fria Elfen l Hans Dieter Frühstück l Sabine Gager l Christine Grafl l Ewald Hatz l Herman Hemetek l Annemarie Hollweck l Judith Horvatits l Wolfgang Horwath l Lui Janele l Annelies Kelemen l Klaus Ludwig Kerstinger l Franjo Kröpfl l Florian Lang l Charlotte Lassalle l Sepp Laubner l Andreas Lehner l Manfred Leirer l Doris Mayer l Sonja Melchart-Ledl l Rudi Moratti l Franz Milkovits l Petra Neulinger l Erich Novoszel l Peter Palkovits l Herbert Paulitsch l Manuela Picallo Gil l Kurt Pieber l Harro Pirch l Viktoria Ratasich l Thomas Resetarits l Bernd Romankiewitz l Doris Schamp l Herbert Schügerl l Walter Stifter l Monika Trimmel l Hilda Uccusic l Milan Vukovich l Hans Wetzelsdorfer
……………………………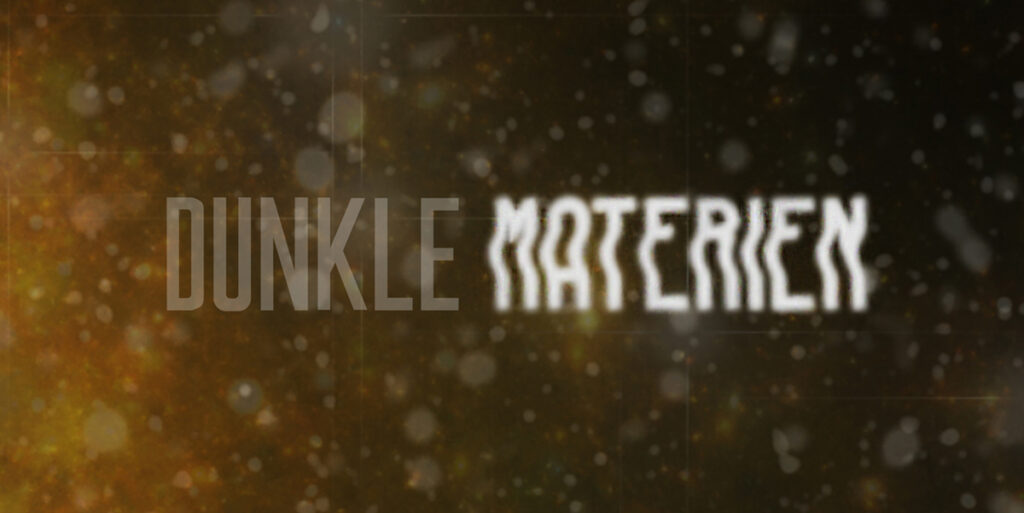 "It is as old as creation. There will never be a shortage of it. It's time to sing the praises of shit," writes Oliviero Toscani affirmatively about a subject that shapes our understanding of culture, society, hygiene, health, morality, humor and taboo.
Inspired by the name of the exhibition site, different artistic positions are exhibited here, offering humorous approaches to theories on topics such as order, hygiene, disgust, pollution, identity and linguistic interaction. In the process, the repressed comes to the surface via detours, systems of order want to be questioned and bodily excretions cheered.
Through the perspective of the seven artists' chosen media – video, object, photography and performance – the theme becomes the subject of visual exploration.
The exhibition 'Dunkle Materien' (Dark Matter) enables access to social themes and aims to stimulate communication with visitors to the busy Yppenplatz around the multifaceted theme in the art space itself.
Opening
Thursday, July 21 at 7 pm the vernissage will take place with the performance 'Turning The Tide' by Em Schwarzwald at 10 pm
Exhibition Duration
July 21 to August 3, 2022 from 5 to 8 pm
Location
Art space der goldene shit, Yppenplatz 5, 1160 Vienna
Artists*
Clara Boesl and Daniel Fajardo l Erisa Mirkazemi l Jochen Gasser l Manuela Picallo Gil l Tomash Schoiswohl l Em Schwarzwald
Production and Exhibition Support
Lena Kauer
Graphic design
Jochen Gasser
Finissage
Wednesday, August 3, 2022 at 7 pm
Concept
Manuela Picallo Gil
……………………………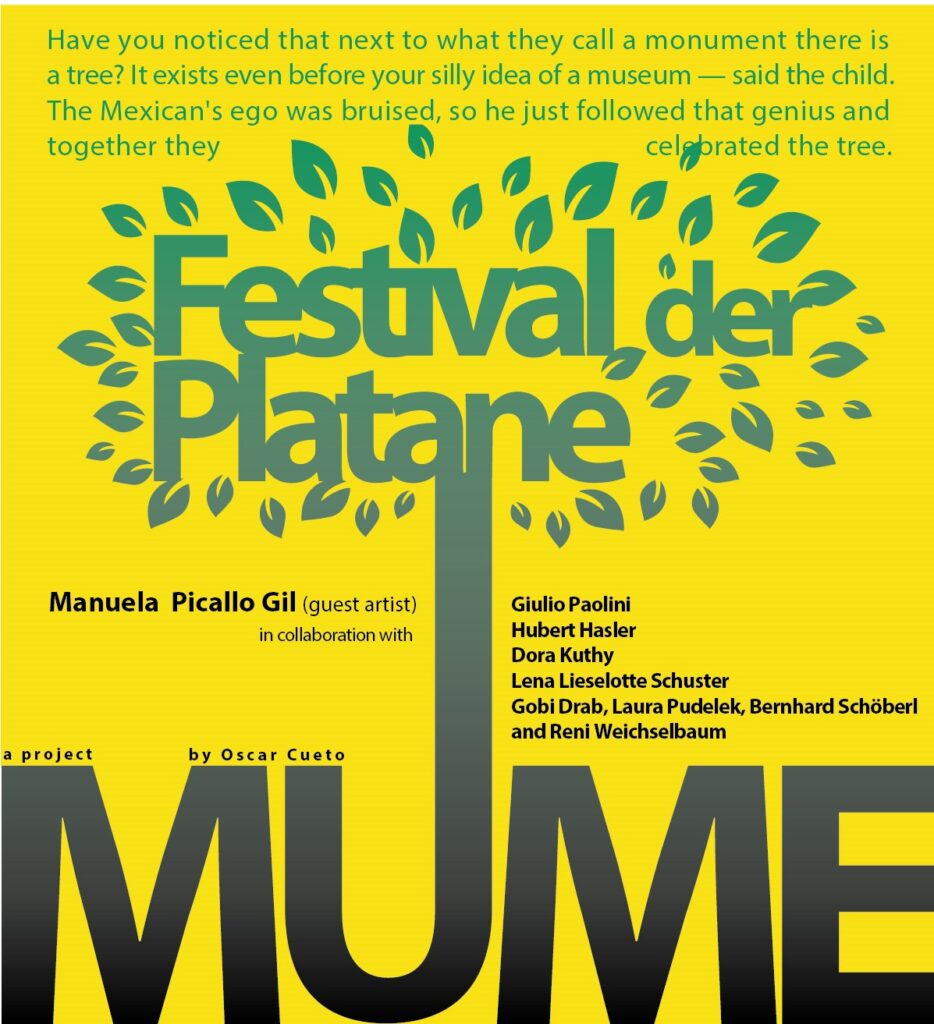 MUME: Festival der Platane
MUME (Museo Mexicano/Mexican Museum) is a nomadic anti-museum by artist Oscar Cueto that seeks to create alternate narratives in the decolonial and global migration context, presenting collaborative projects between international curators and artists in Austria. For this edition, Austrian artist Manuela Picallo Gil will present the "Festival der Platane" at the MUME in collaboration with nine other artists.
The three-day "Festival der Platane" proposes a paradigm shift in relation to monument culture. In search of a reference point for resistance, protest and peace, the festival aims to orient the current discourse on monuments towards the mighty shade plane tree, whose roots have been anchored in the soil of Vienna's first district at Dr. Karl Lueger Square for more than 100 years.
May 20
Dr. Karl Lueger Square & Die Druckstube
Workshop with high school students: Antimonuments, civil disobedience and risograph printing by Oscar Cueto, Giulio Paolini and Manuela Picallo Gil
June 24
Die Druckstube | Darwingasse 23, 1020 Vienna
6:00 pm | Printing Action by Giulio Paolini and Manuela Picallo Gil
June 25
Dr. Karl Lueger Square, 1010 Vienna
4.30 pm | Action by Hubert Hasler
5:15 pm | Talk by Dora Kuthy
6:00 pm | Performance by Lena Lieselotte Schuster
6:45 pm | Music by Reni Weichselbaum, Gobi Drab, Laura Pudelek and Bernhard Schöberl

Guest artist: Manuela Picallo Gil

MUME is a project by Oscar Cueto
http://oscarcueto.com/MUME.html
MUME is supported by the Department of Culture of the City of Vienna (MA 7).
…………………………
drawn, printed, contextualized >> Graphic works of the exhibition "bam pew pew" open up a range of artistic works in the form of posters, whose function ranges from pleasing the eye to representing critical positions. Sixteen visual artists* are responsible for this task and will open the event on Thursday, June 9 at 5:00 p.m. together with musical support by Global Fyre 2099 Kollektiv (Dj – sets) in the art space der goldene shit. The exhibition at the Yppenplatz can be visited from June 9 to 28.
FINISSAGE: Tuesday, June 28th 2022 at 19 p.m.
Location: art space der goldene shit, Yppenplatz 5, 1160 Vienna
Conzept & Organisation: Manuela Picallo Gil
Production & Exhibition Support: Lena Kauer / Der Goldene Shit
16 Artists: Guadalupe Aldrete l Carli Fridolin Biller l Wilhelm Binder l Ana Paola Castro Villegas l Oscar Cueto l Isabel Fröschl l Dora Kuthy l Fernando Loeza l José López l Lucia Simon Medina l Erisa Mirkazemi l Giulio Paolini l Manuela Picallo Gil l Em Schwarzwald l Barbara Stöhr l Stefan Wirnsperger
Music: Global Fyre 2099 Kollektiv (Dj – Sets)
Duration: from June 9th to 21st 2022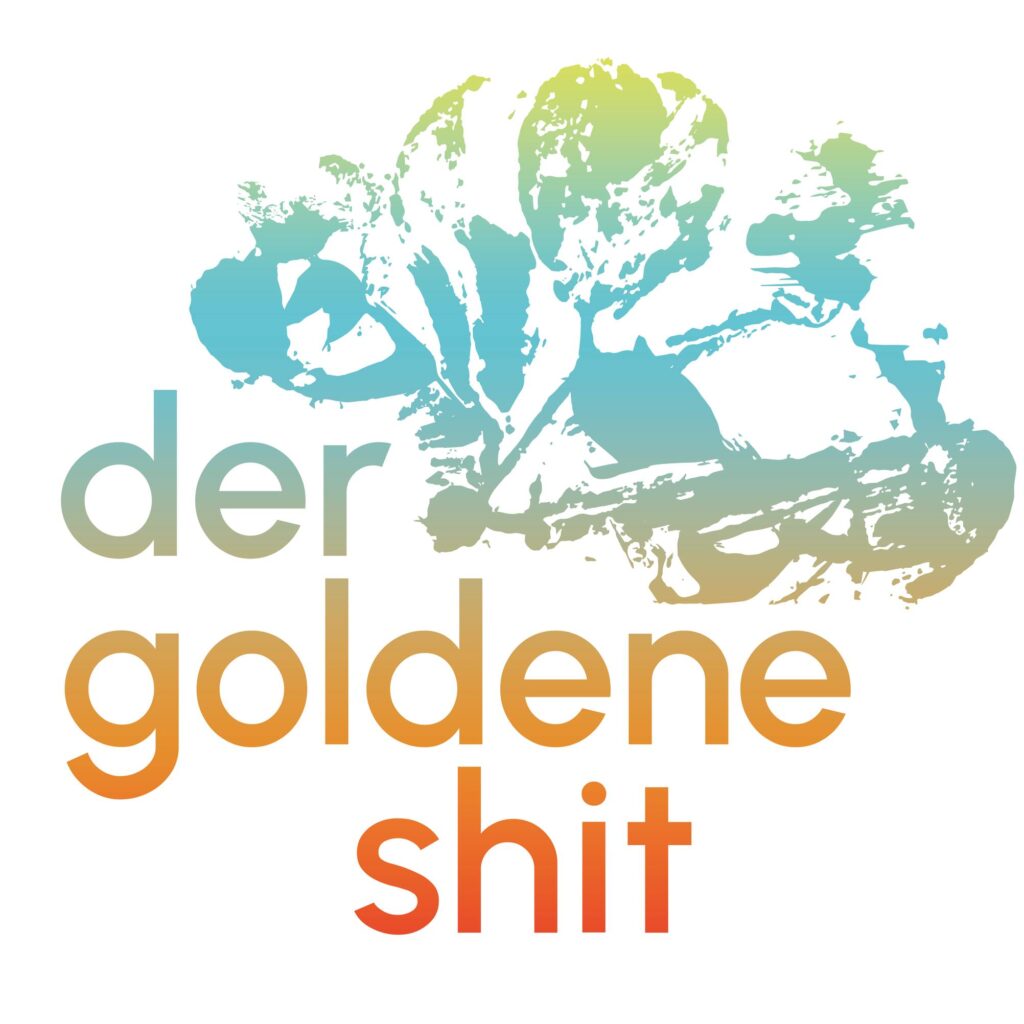 …………………………
BEWÄHRUNGSPROBE #40 – Artist* talk
The event series Bewährungsprobe by Johannes Franz-Figeac presents two positions of artists living in Vienna and addresses questions about art production. Under which working conditions and with which material do the respective approaches arise in order to negotiate the world that surrounds us in the field of art?
Manuela Picallo Gil uses multimedia objects and installations to question social categorizations in the field of tension between inclusion and exclusion.
Jakub Vrba's artistic work is mainly composed of drawing, sculpture, video and film. He addresses notions of spectacle, pathos, unpaid labor, and the dictatorship of everyday contingency.
Projekt and Moderation: Johannes Franz-Figeac
Artists: Jakub Vrba and Manuela Picallo Gil
Here you can watch the Bewährungsprobe #40, whitch took place on May 2nd 2022 at 7 pm.
Depot – Kunst und Diskussion, Breite Gasse 3, 1070 Wien
news from 2022